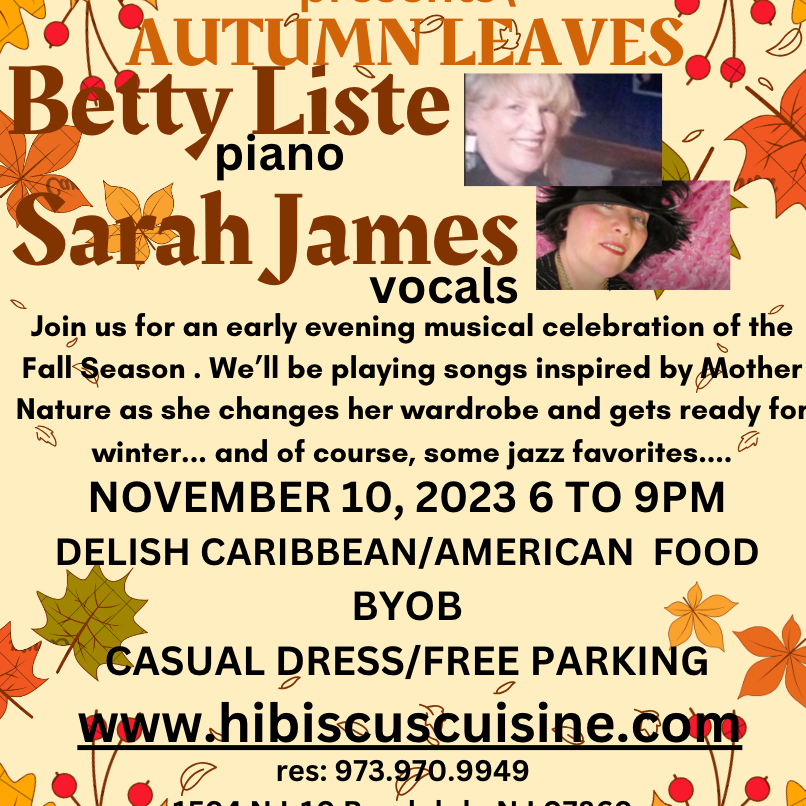 Looking forard to tonites gig with Betty Liste! at Hiscus in Randolph, NJ
Delicious Caribbean food, casual dress, free and safe parking!
Hope to see you! Come Hungry!! :>) I can't believe it's already the middle of Novenber... Time is just flying by!! Drive safely and watch out for crazy people!!! xoxooxxx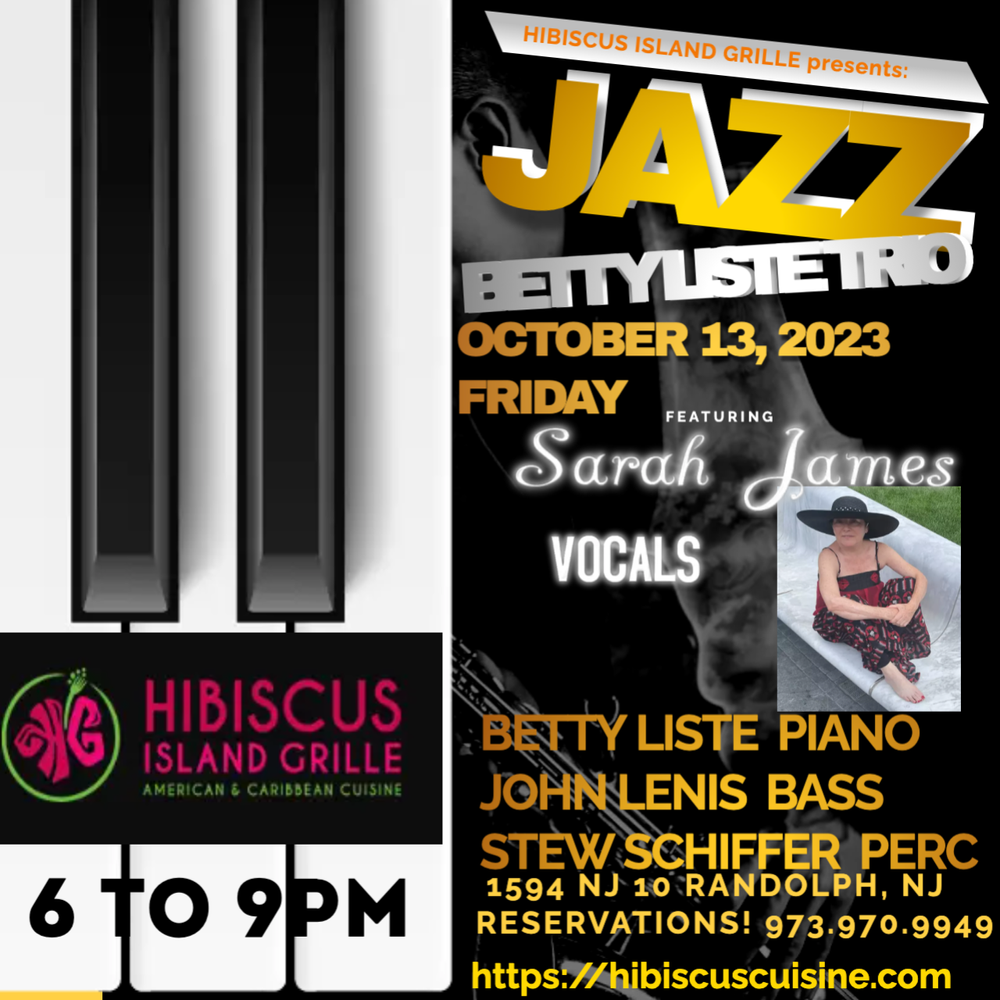 It's October! We are doing tthose beautiful fall tunes! Enjoy LIVE music, played by real musicians and no tracks, no computer sounds, just beautiful chord changes and gorgeous, lucious melodies written by our chosen composers! Pure music!!
As the leaves change and trees get naked, join us for a fall warm up!
Plenty of free parking, relaxed atmosphere, delicious food, fabulous music, BYOB, and some nice crisp air! Join us for a your dining pleasure!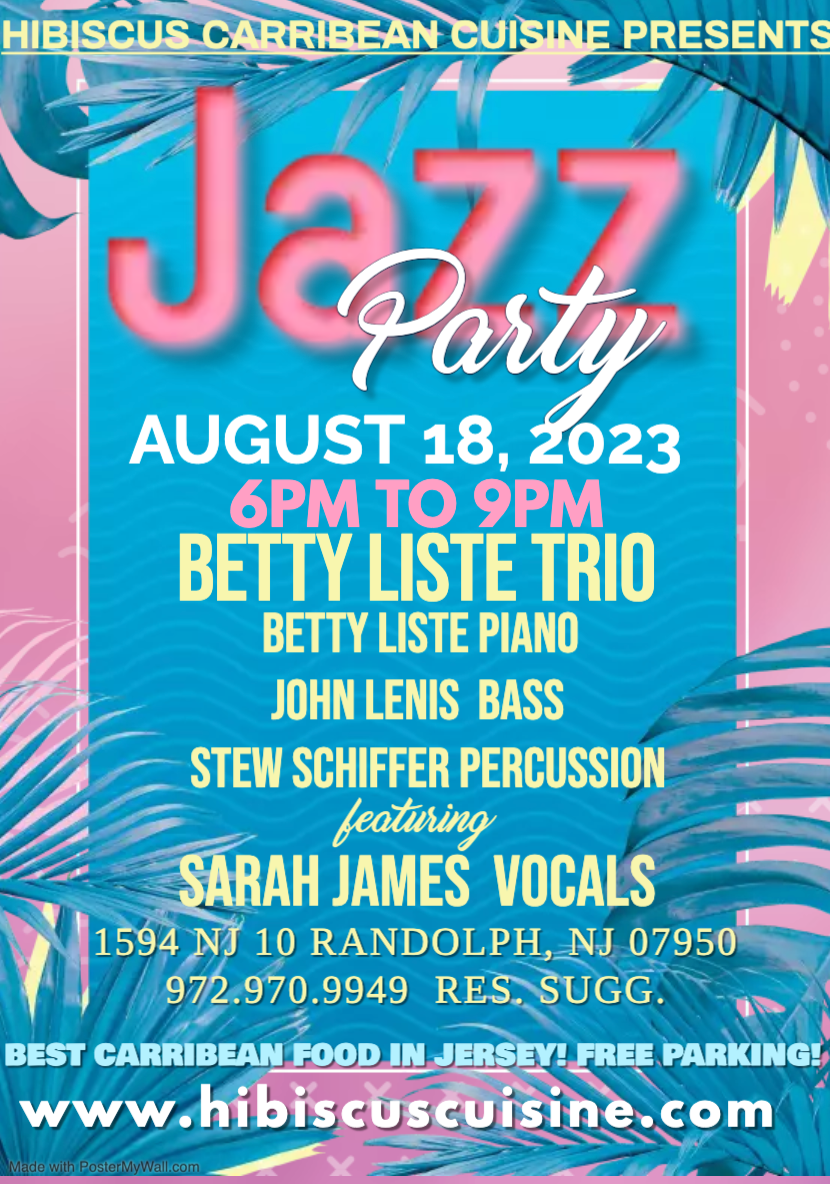 Summer Love at HIBISCUS!!
A huge SHOUT OUT to Karlene for her continued support of live music!! and Jazz especially on friday nights!! Also big shout out to Stephan Fuller for curating this wonderful venue and making it so special and fun!
Plenty of parking I might add.... and right next to a golf course if golf is your thing and you wan to check it out!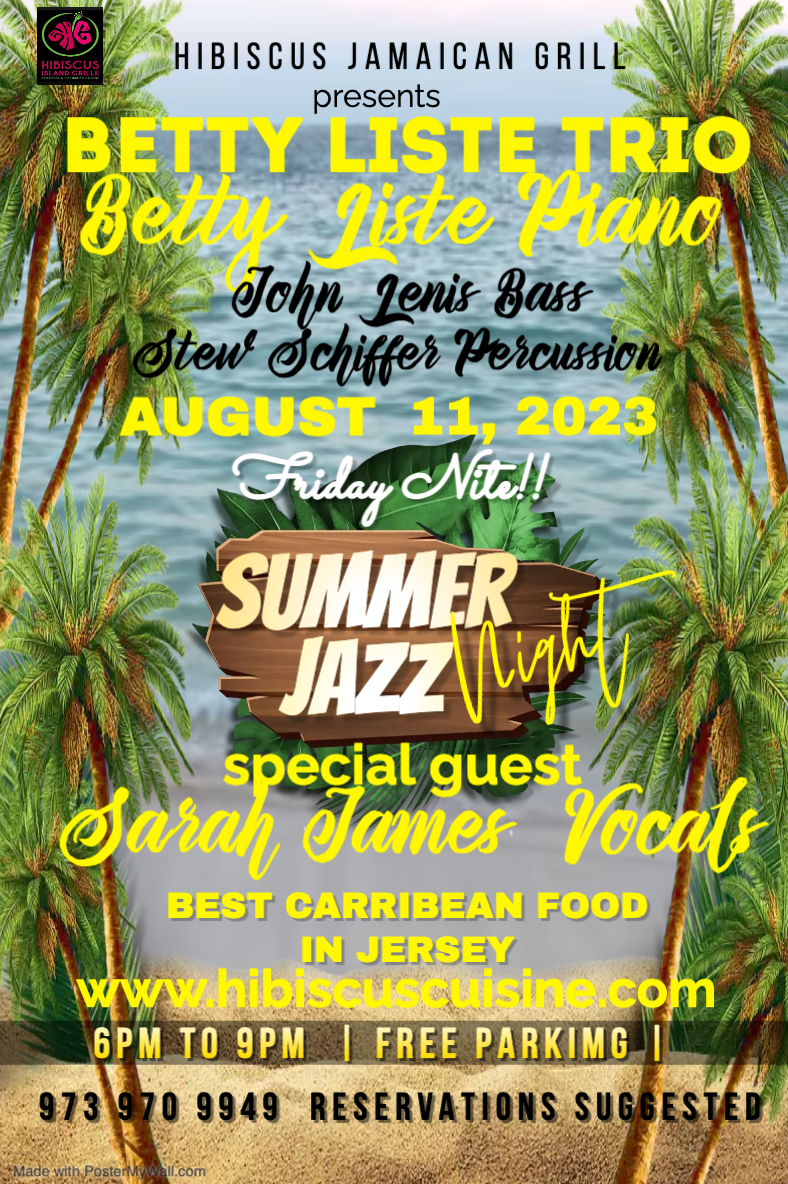 SUMMER continues at HIBISCUS!!
Excellent Human and wonderful bass play John Lenis joins Betty, Stew and myself for a lovely night of summer songs!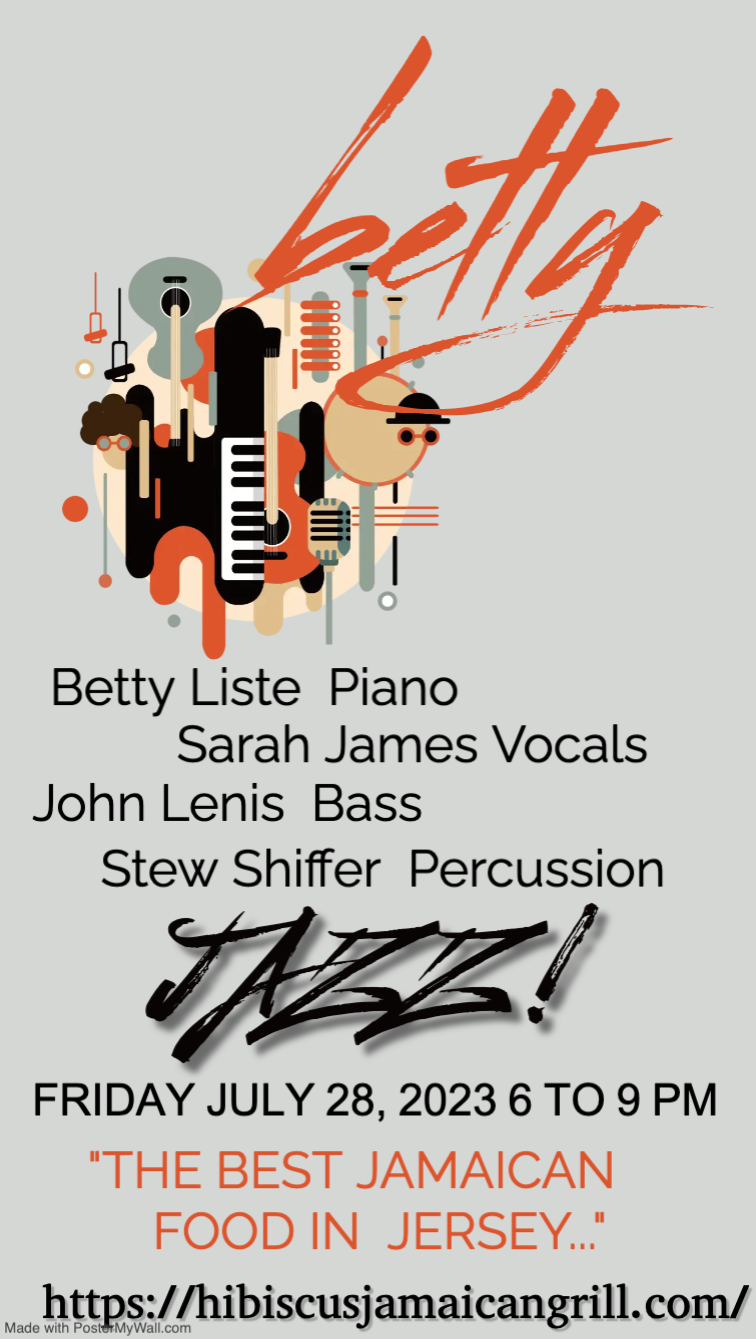 Our Summer Gig July 28, 2023
John Lenis was able to do the gig with us!
It's a fun venue and very relaxed. No need to dress up! Listening room most of the time , but occasionally someone has a burst of energy and moves the chairs around to dance...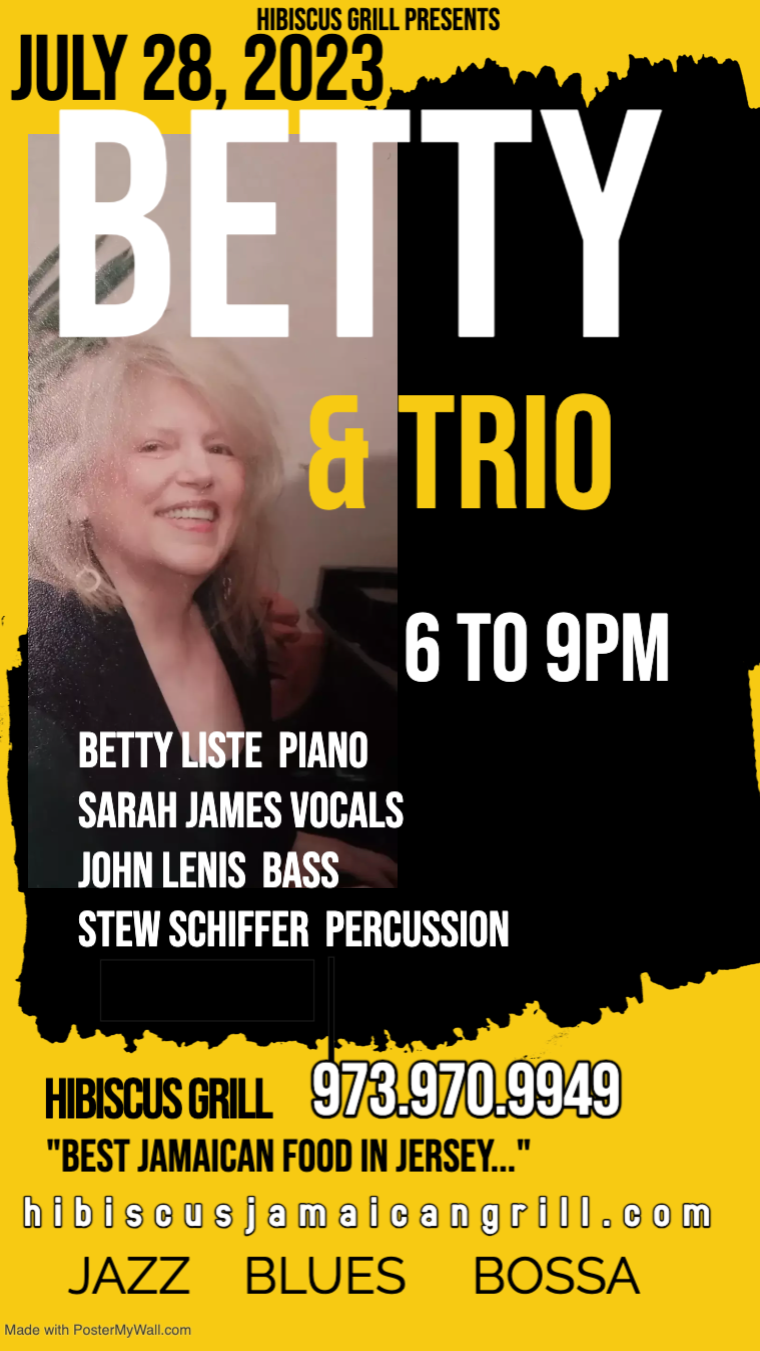 Since covid, it's been a slow return to gigs for me. One venue that continues to present Jazz on Friday evenings is a cool venue in Randolph NJ called HIBISCUS Jamaican Grill. The food is delish and it's BYOB Music generally goes from 6pm to 9pm. Always a good idea to call ahead to make sure the gig is still on and to make a reservation. Hope to see you!!
HIBISCUS GRILLE in Randolph NJ!
Betty and I have been making music together for many years. We performed at privatise parties and were a regular feature at the THE STONY HILL INN in Hackensack NJ for about 15 years. The venue was sold during Covid and closed om August 1, 2022. No news yet on what the property is now. Stay tuned!!