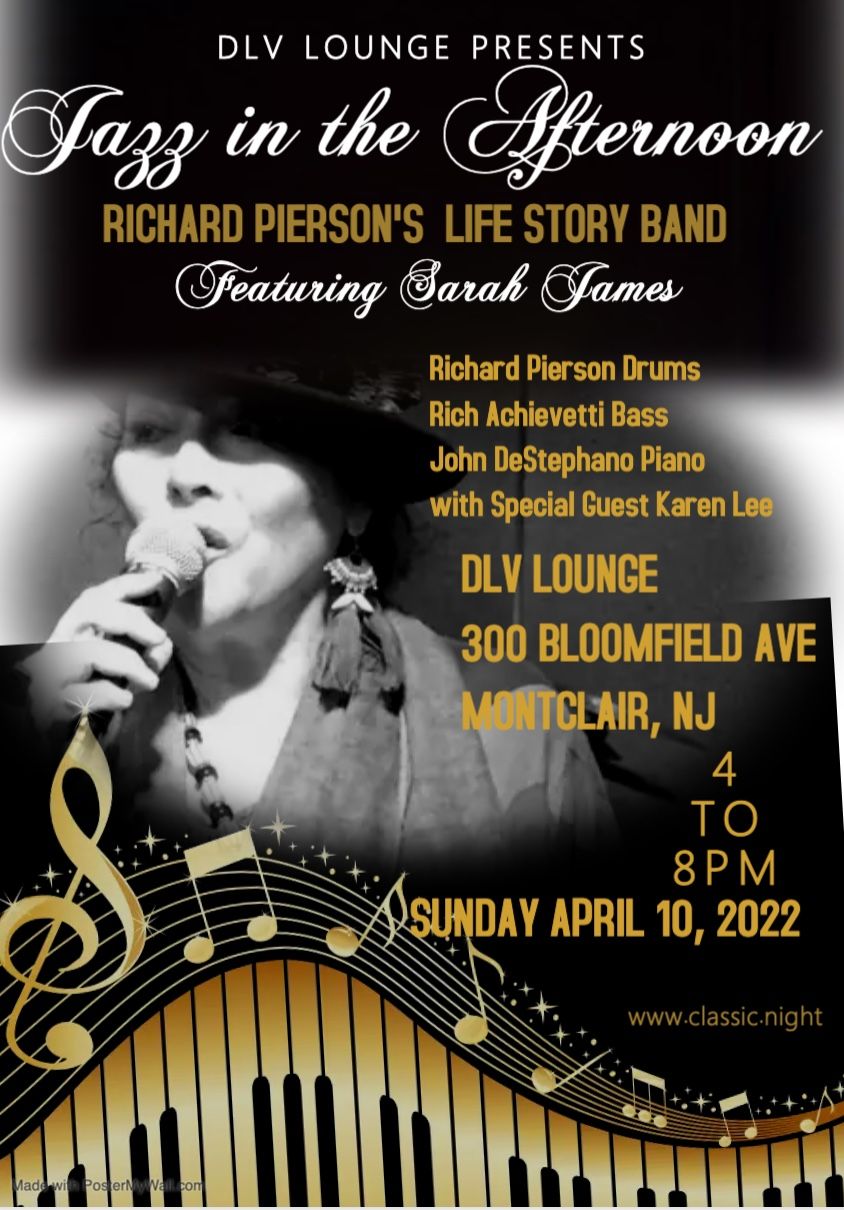 Here it is Spring 2022...   Hello May!!                                                    May 2, 2022
Wishing you a safe, warm and fuzzy season. and a healthy one as well. I guess by now it's a done deal we should be wearing masks indoors as much as possible. Better safe than sorry... Spring came late in the NYC area. It's been chilly, rainy and kind of cloudy often. Things are picking up on the music side of things. Since December of last year I have been involved with a club in Irvington NJ doing digital marketing. That means I'm doing posters, flyers, website, FB page and event pages. It's been great fun doing every Friday evening and listening to some cool music and visiting with people after 2 years of basically lockdown. Please check out Cricket Club Jazz!
www.cricketclubjazz.com and check out the FB page www.facebook.com/cricketclubjazz
I will be singing there July 8, 2022 so I hope you can SWING BY!!  
and.... pretty big news... I launched my PATREON page!                     https://www.patreon.com/sarahjamesjazz
This is where I will be showcasing my art cards and other creative things like poetry books and arty stuff. Subscribers right now have 3 tiers to check out! I hope you will! My cards are usually in 3 categories: Gorgeous Flowers, Urban Street Art and Interesting Quotes or things that catch my eye.  
January I, 2022 
Here we go again with more Corona, Covid, Variants etc etc.
I don't know about you, but I am about just about losing my mind with all the warnings, news scare tactics and focus on death and destruction. Not to mention all the gun violence happening in schools. Is it me or is the world going nuts? And CLIMATE CHANGE!!  OR CLIMATE DEATH as some people say. It really is too much... So we turn to music and the arts to try and keep a calm center as we navigate through the turmoil.  I have been working a a beautiful high end flower and landscape shop in North Bergen, NJ and I spend about 8 hours a week there designing spaces, taking care of the flowers and plants and doing general tasks. The shop is called Beethovens Veranda and the owner, head designer, William Wurch does stunning artistic and work from floral arrangements to landscaping. It has been a great balm for me to work there and center myself as I navigate the new musical terrain we all find ourselves in. Here are a few recent shots of some of the arrangements.